A muffin top, as well as love handles, can look very unsightly. If you are among many people who struggle with belly fat, now is the right time to get rid of it for good. We've found the best muffin top exercises for women and men to get you in shape by the summer of 2023. To raise your self-confidence and be completely satisfied with the appearance of your body, follow our instructions, and you'll be shedding unwanted fat in no time.
In this article, you can read:
GET RID OF A MUFFIN TOP – EXERCISES FOR WOMEN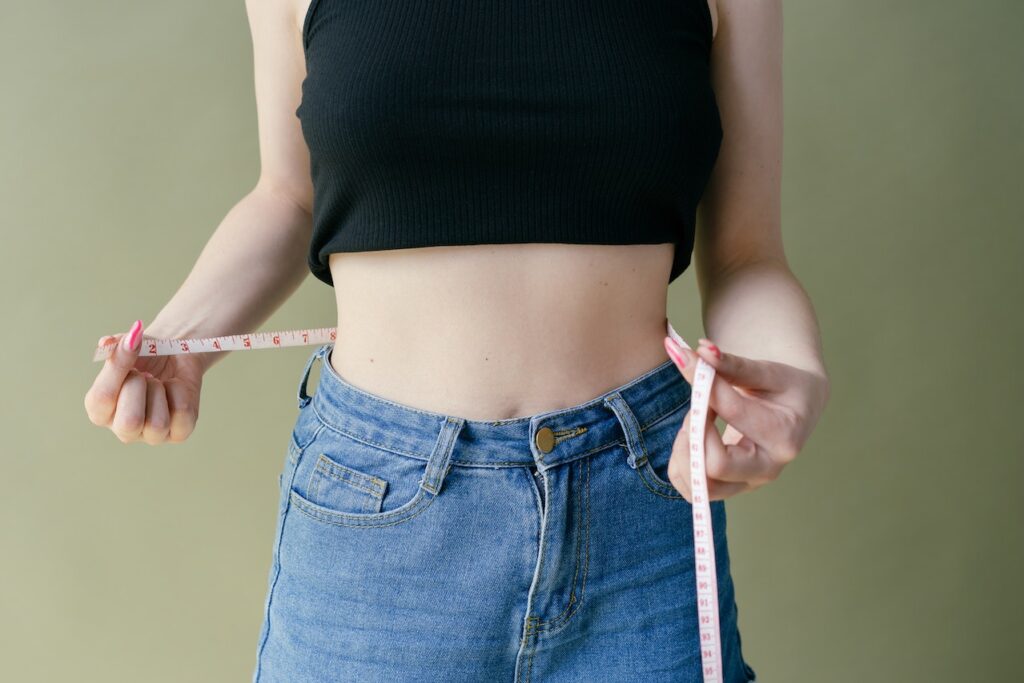 We have the right solution if you need help getting rid of your muffin top and need help knowing where to start or what exercises are suitable for that area.
Fitness instructor Sally delighted us with excellent exercises on her YouTube channel to shape the muffin top and love handles. Following her instructions, Sally guarantees you will see a massive difference in 14 days. They are very effective and can be a great addition to your workout routine. These exercises can also be an excellent start for those entering the fitness world. Best of all, they are also perfect for women who got a muffin top during pregnancy.
All you need is 10 minutes of your time, you don't need any additional equipment, and you can do them at home. Each workout in this video lasts 40 seconds and is easy to perform while standing.
We recommend you train with Sally first, play the video on your phone or computer during the exercise, and follow the instructions carefully. Later, when you remember all the activities, you can do them anywhere. Here are ten workouts that you can see in the video below:
SIDE CRUNCH
SQUAT SIDE BEND
PUSH – AWAY
SIDE LEG RAISE
SKIERS – FLOOR TOUCH
SIDE PUNCH
CURTSY LUNGE TO CRUNCH
SQUAT TO TOE TOUCH
REACH OVER
SQUAT TO SIDE CRUNCH
With the help of the lovely Sally, you will get the additional motivation to train and achieve significant results in just two weeks. Start now, and you will see it is easier than expected.
MUFFIN TOP EXERCISES FOR MEN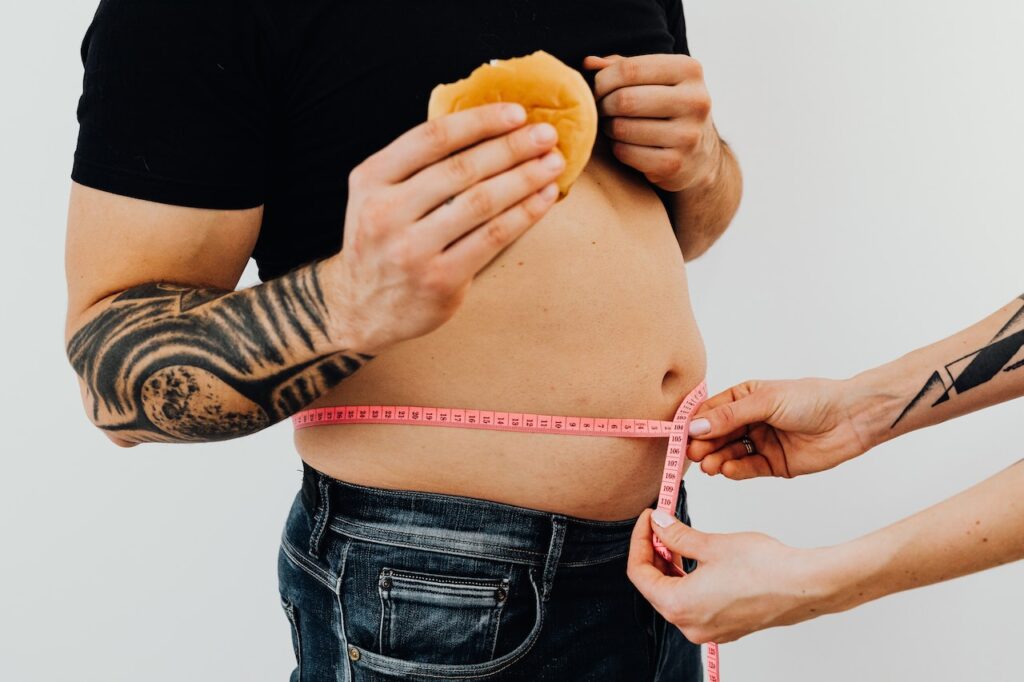 Are you one of the men looking for helpful muffin top exercises with quickly visible results? We've found the best love handles and muffin top workouts for men.
Below you can watch Kevin Bradshaw's video with highly effective training for which you only need to set aside 5 minutes daily. Each exercise lasts 30 seconds, then a rest of 15 seconds, then the next workout. Although it may all seem very simple while watching the video, trust us that this type of exercise will tire you out if you have yet to exercise regularly. Even in that case, we advise you to start already today, and you will see how every day it gets easier. Just be persistent, and soon your muffin top will disappear.
Here are the exercises you can watch in his video:
ALTERNATING MOUNTAIN CLIMBERS
PLANKS
PLANK CRUNCHES
HEEL TOUCHES
GLUTE BRIDGES
ALTERNATING CRUNCHES
These exercises do not require any equipment and can be performed at home. We can all find a spare 5 minutes every day, so don't procrastinate. The results will amaze you.
WHAT'S A MUFFIN TOP?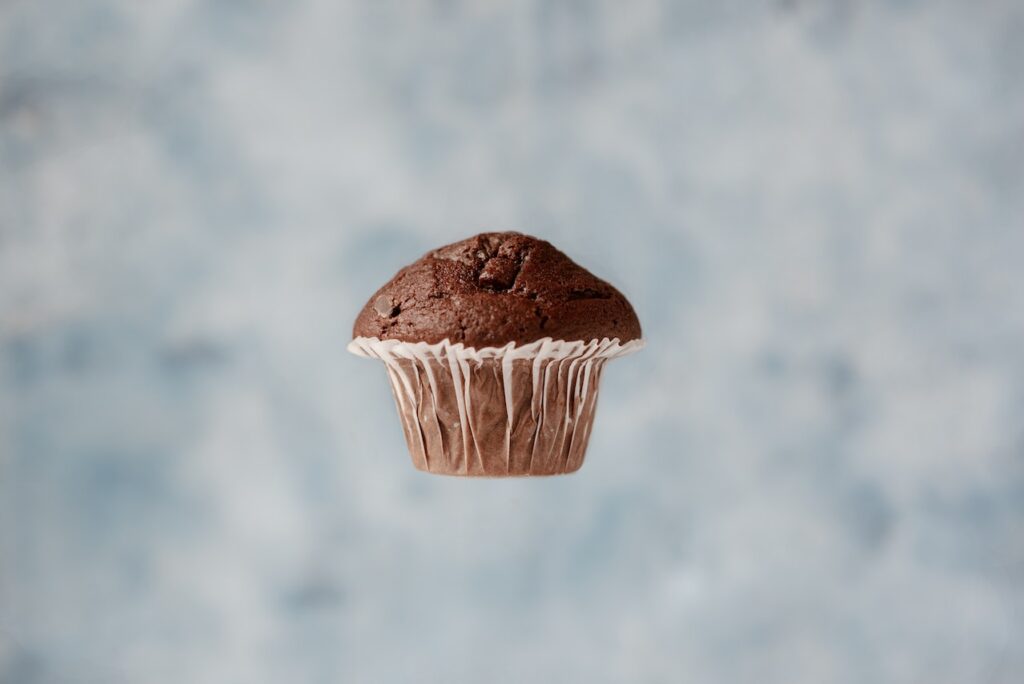 If you are still determining exactly which part of the body this term is used for, here is the answer.
A muffin top is the horizontal spillover of fat above the waistband of tight-fitting pants or skirts. The name was designed because such fat resembles a muffin baked in a mold, with a wider top than the bottom. This creative name was not invented long ago, but it soon became trendy and is used in many countries.
Although it seems very difficult to get rid of a muffin top, with a combination of proper nutrition and exercises that you could see in the videos above, you will get the desired results very quickly. Don't let muffin top make you feel insecure about your body shape. Instead, start making changes today.
Is love handles and muffin top the same?
Love handles and muffin top are slang terms and are not used in medical terminology. They are similar in that they both refer to excess fat in the abdominal area but differ in the specific location they refer to.
A muffin top is the spillover of fat above the waistband of tight-fitting pants or skirts. It is typically located on the lower stomach. Love handles refer to the fat stored on the sides of the waist, just above the hip bone.
The same factors cause both and can be addressed by changing your diet and regular exercise.
What causes a muffin top?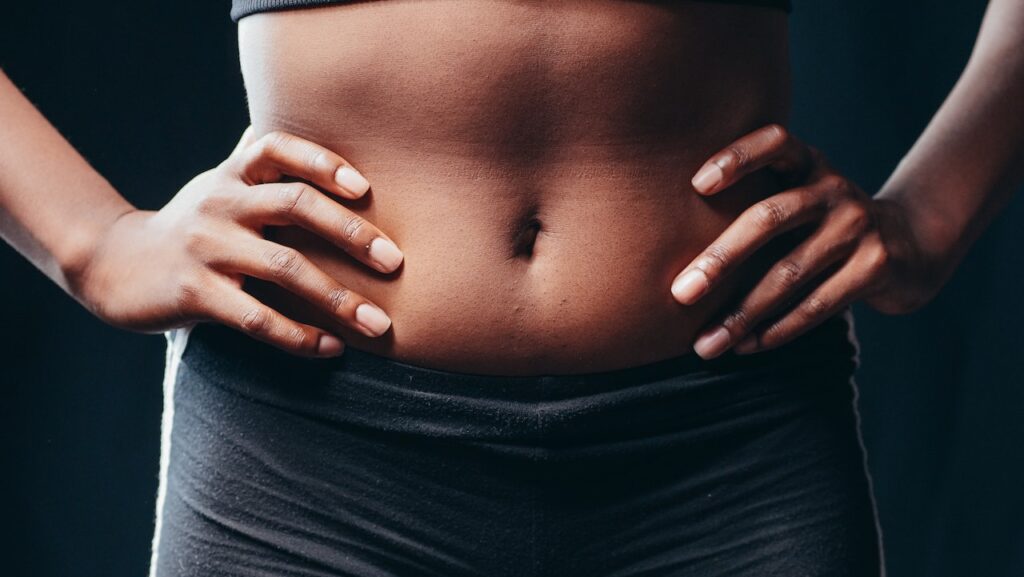 Many people struggle with belly fat, including muffin top and love handles. It would be good to find out what led to their formation to get rid of excess fat. Here are the ten most common causes:
Excessive food intake
Poor diet choices (unhealthy fats and sugary foods)
Excessive alcohol consumption
Insufficient physical activity
Stress
Genetics
Aging
Menopause
Medical conditions
Foods to avoid for muffin top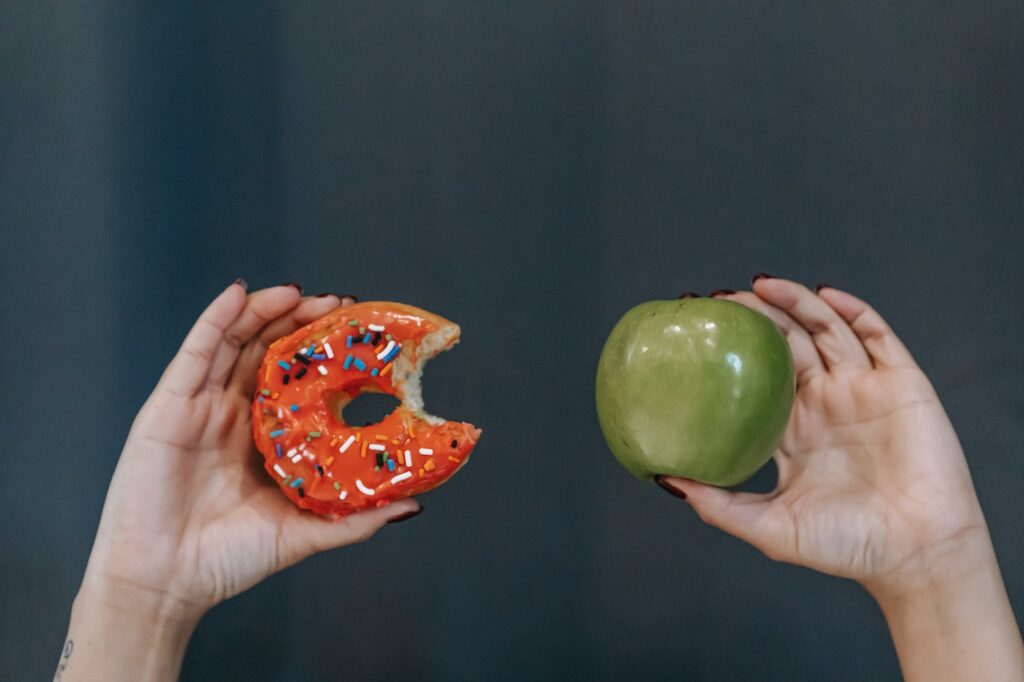 Focusing on healthy eating is essential to get rid of muffin top. Some foods and drinks high in added sugars, saturated fats, and trans fats should be limited, as they can contribute to weight gain. You should avoid sugary drinks, unhealthy snacks and desserts, fried foods, and high-fat meats. Additionally, consuming large amounts of refined carbohydrates, such as white bread and pasta, can contribute to belly fat.
Instead, choose foods like fruits, vegetables, and whole grains. Additionally, foods high in protein, such as lean meats, fish, and eggs, can help build muscle and boost metabolism, which can also help reduce muffin top and love handles.
Remember that in addition to a balanced diet, it is necessary to increase physical activity and focus on exercises intended for that area of the body.
_____
Set aside just 5-10 minutes of your time for muffin top workouts. Make changes in your eating habits and drink more water. That is enough to be delighted with excellent results soon. Don't procrastinate. Play the video above and do your muffin top exercise now.