Most people start running because they care about their health. However, they soon discover that running is an excellent way to lift their mood, the best natural mood booster. Everyone who runs is familiar with the "runner's high" – the wonderful relaxing feeling that occurs after running. In addition to boosting our mood, running has many other benefits for our mental state.
By running, you can reduce stress, feel more relaxed, and become more productive and happier. You can also improve your self-image and boost your self-confidence.
In this article:
RUNNING AND MENTAL HEALTH
Studies have shown that just 10 minutes of moderate jogging improves our mood. If you have yet to start running, we advise you to start with 10 minutes. That is enough to feel positive changes in your mood. Even 10 minutes may be too much for you if you are entirely out of shape. In that case, run for a few minutes, then walk alternately. Every week, increase your running or jogging time by 5 minutes.
Most people find running a great way to achieve their desired weight, improve posture and maintain good health. Let the fact that you will feel mentally and emotionally reborn when you start this type of physical activity serve as additional motivation.
Here are some proven mental health benefits you can get from running:
Better mood
Better self-image
Greater self-confidence
Reducing tension
Reduction of depression
Increased alertness and clearer thinking
Increased feeling of happiness
Therefore, whenever you are in a bad mood, know that running as a natural mood booster can help you. Take just 10 minutes of your time for this physical activity, and you will feel better.
START RUNNING TODAY AND BOOST YOUR MOOD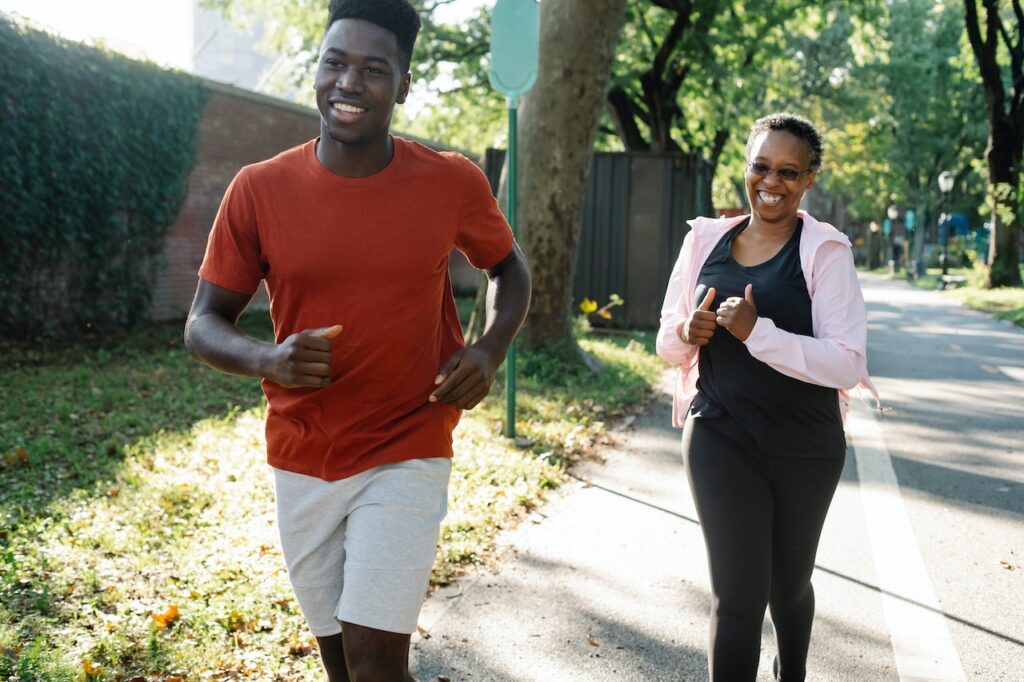 You don't need special equipment or exceptional talent for this type of training. It doesn't cost you anything or take much time, and you can also decide where and when you will run. These are the advantages of running compared to most other forms of exercise. Excuses and delays do not apply to starting running.
If you are stressed or lack concentration for studying or creativity at work, put on your running shoes and just run. You will soon relax and be more productive.
It is essential to start slowly. Set days for running, 3 to 5 times a week. If you have health problems or are elderly and have not run before, consult your doctor. Also, we recommend walking instead of jogging for overweight people who have been physically inactive for a long time. Walking is enough to make you feel better and fill you with positive energy. Of course, it will get easier over time, and you will gradually introduce moderate running.
RUNNING WITH A GROUP OR ALONE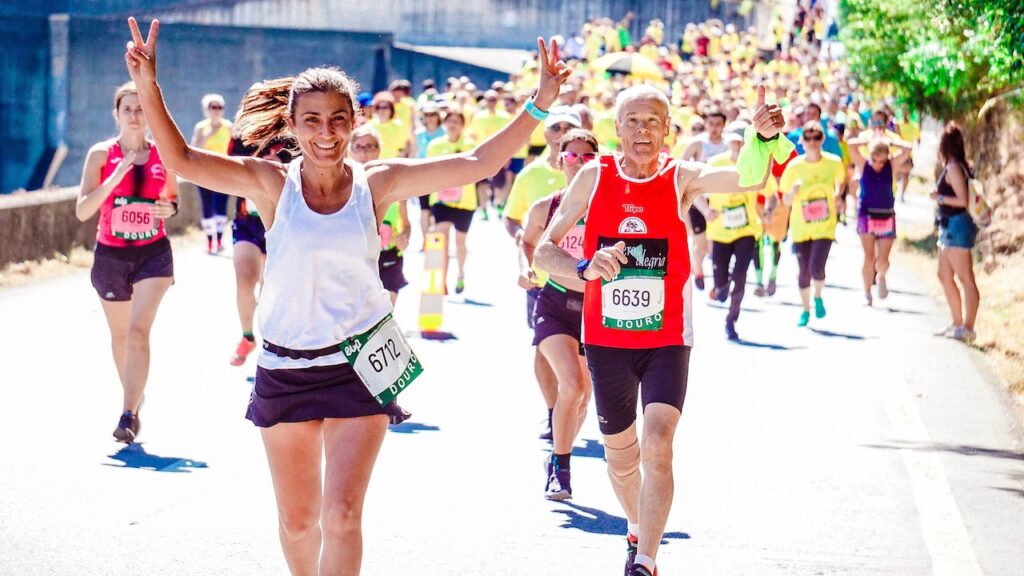 Running with a group is a great way to socialize with people with similar interests. Observing others, you will work harder and push your limits more easily. Also, you'll run even when you don't feel like running when it's cold or too hot because you have a group of people to motivate you.
A step further is participation in mass running events. It is an excellent opportunity to have fun and meet new people. The study's results investigating the motives for participating in mass running events are interesting. As expected, the primary reason for both men and women was to maintain a physical condition. Interestingly, they were not motivated by the desire to win. Mass running events gave them pleasure, adrenaline, and an escape from everyday hardships.
Of course, there are advantages to running alone. It's about more than whether you're friendly or not. Not everyone has the same goals, but neither do they have the same motives. Someone will want to run faster, so the other will slow them down. Sometimes you'll want to run in the morning, but your running buddy can only in the evening. Sometimes you will want to clear your mind in peace, alone.
RUNNING ON A TREADMILL
Running has been proven helpful for many adverse psychological conditions, such as anxiety, depression, and low self-esteem. Unfortunately, many people are in a bad mood and would like to run, but the weather does not allow them. Or it's late, they don't have anyone to run with, and they're afraid to go out alone. In such cases, a treadmill is an excellent choice.
Treadmills are also a good choice for mothers or fathers who are home alone with small children because while they are on the treadmill, they can watch the children.
The advantage of running outside is breathing fresh air and exploring new places. But running on a treadmill doesn't have to be boring, either. While on the treadmill, you can watch TV, for example.
RUNNING CLOTHES AND SHOES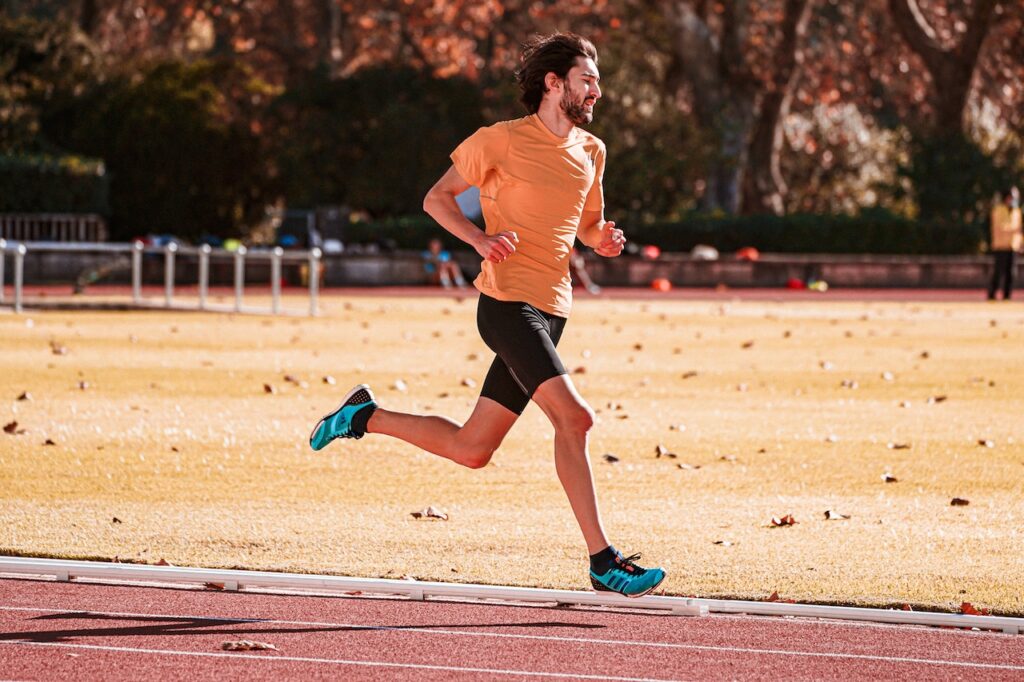 In the tables below, you can find our recommendations for what to wear for running in winter and summer. We have selected excellent products at affordable prices.
Cold weather
Hot weather
It's best to dress in layers when the weather is colder because you'll warm up quickly once you start running. In the summer, remember a UV protection cap and sunscreen.
Of course, you don't need to buy any of these or similar products to start running. These products will make your running more practical, but they are optional. You can freely run in a cotton t-shirt and tracksuit but know that cotton clothing quickly becomes damp from sweat, which can be very uncomfortable. If you can afford one product, it should be running shoes. It would be best to always choose quality running shoes because the wrong shoes can cause pain and injuries.
DON'T FORGET THE WATER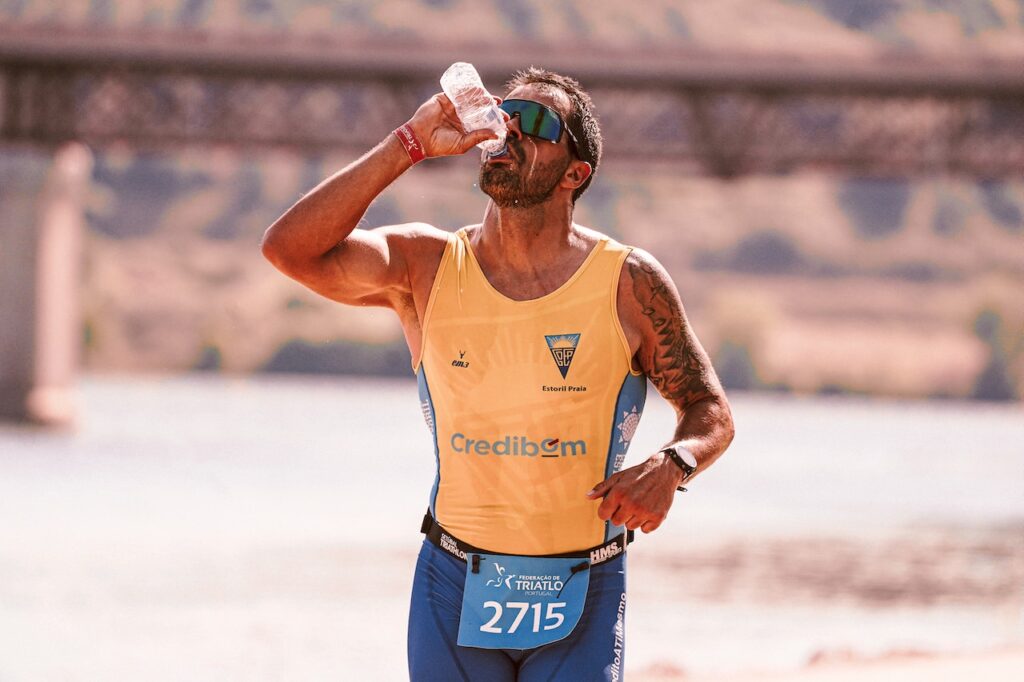 Dehydration can lead to low mood and other negative consequences for the mental state. We need additional water intake, especially if we engage in increased physical activity, such as running. Also, dehydration is the leading cause of increased fatigue after running.
So drink water as often as possible. Always have a bottle of natural water with you.
_____
You will feel the beneficial effects whether you run alone, with a group, outside, or on a treadmill. You will be more relaxed, reduce stress and feel better. Let running become your best natural mood booster.
This post may contain affiliate links. You can read the affiliate disclosure here.